Staff Regulatory Compliance Engineer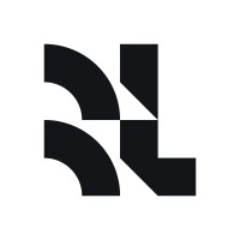 Resonant Link
Legal
Burlington, VT, USA
Posted on Tuesday, November 21, 2023
Resonant Link is transforming the charging experience across industries and leading the movement to electrify work, logistics, transportation, and patient care. Our mission is to provide fast, safe, and reliable wireless power to help people, businesses, and the planet thrive, and more specifically, to:
Power fleets while they work: enable material handling equipment like forklifts and robots to achieve 24/7 uptime. Resonant Link envisions a future where wireless chargers are integrated into the stops that already exist during fleet operation (think pick stations for robots or loading docks for forklifts), saving time, saving money, and protecting the planet through smaller batteries, smaller fleets, and more efficient power distribution and energy storage.
Eliminate drivelines and risky battery replacement surgeries, forever: eliminate unnecessary surgeries, enable new therapies, and elevate existing treatments with the world's smallest, fastest, patient friendly wireless chargers for implantable medical devices like neurostimulators, pumps, and pacemakers.
As a Regulatory Compliance Engineer, you will be responsible for creating Resonant Link's regulatory compliance strategy to ensure our wireless charging products meet all applicable standards and guidelines. You will be solution focused, collaborating early and often with cross-functional teams, including product management, engineering, supply chain, and manufacturing operations, to ensure product safety and regulatory compliance are central to our products and our development processes. You will first support our Mobility vertical, specifically focusing on obtaining UL, EMC, and material compliance for our Lift Truck Charger to be sold in North American and the European Union. Later, you will partner with our product management and sales teams to implement our geographic sales strategy for this product family, with future opportunity to support other business verticals and product families.
We're committed to building a healthy, collaborative culture - and to help us deliver on our mission, we're looking for empathetic problem solvers and team leaders, with a passion for solving challenges at the boundary between scientific innovation and productization. If you get energized by working at the intersection of people, process, and technology, we're excited for you to bring your expertise, creativity, and leadership to the team!
On an average day, you'll…
Research, interpret, and monitor relevant industry regulations and standards to keep the company informed about any changes or updates. Participate on standards committees as needed.
Collaborate with product development teams to implement regulatory strategies for new products in line with the geographic sales strategies.
Complete product design reviews and gap analyses against applicable standards.
Facilitate the hazard analysis and risk assessment (HARA) processes.
Establish and implement certification plans against relevant standards in partnership with our Validation team.
Develop compliance test requirements & plans, identify required infrastructure, tooling and software needed for testing, and schedule necessary lab time.
Support the product through all certification processes.
Prepare and submit regulatory documentation, including technical files and submissions, to regulatory agencies as required.
Review technical documentation to ensure compliance with applicable regulations.
Continue existing and establish new relationships with Nationally Registered Test Labs (NRTLs) in support of product certification.
Establish Resonant Link's design for regulatory compliance program, including applicable processes, procedures, and check points.
Identify and develop any required business processes in support of receiving and maintaining necessary regulatory compliance certifications.
Partner with suppliers as required when regulatory compliance requirements impact vendors.
Support factory audits as required in support of receiving and maintaining necessary regulatory compliance certifications.
Maintain all regulatory compliance certifications as required over the lifecycle of the product.
Prior experience as a regulatory compliance engineer is required
Experience managing the product safety and EMC certification process
Experience developing or working within a regulatory compliance program and/or framework
Ability to build product regulatory compliance strategies, interpret various standards and build product safety cases when explicit standards do not exist or apply.
Experience and comfort working throughout various stages of the product development lifecycle and adjusting regulatory compliance strategies in line with the phases.
Experience developing and implementing regulatory compliance strategies, completing gap analyses and Hazard Analysis and Risk Assessments (HARA), and establishing design for compliance guidelines
Experience building a regulatory compliance program at the business unit or company level, including development of necessary business processes and Quality Management System procedures, maintaining regulatory certifications through process and mechanism development, and supporting NRTL factory audits.
Capable of and comfortable working with Nationally Registered Test Labs (NRTLs) to achieve product certifications
Working knowledge of domestic and international regulatory compliance standards including but not limited to: UL, CSA, FCC, CE, IEC. Specific knowledge of UL 1564, UL 2738, UL583, UL 2750, and IEC 61980 is a plus
Working knowledge of the material and chemical regulatory compliance requirements including but not limited to: RoHS, REACH, CA Prop 65
25%+ travel to support product testing and certification and routine (~1x per month) travel to Burlington headquarters expected if candidate is not located in Burlington, VT
Who we're looking for
You operate with empathy, integrity, and a growth mindset, viewing mistakes and challenges as learning opportunities and building upon your successes. You challenge yourself to continuously grow and improve.
You are adept at working in a distributed, dynamic environment, and feel comfortable navigating change and ambiguity.
You are a collaborative, respectful, and honest team member - you understand the impact of your work/your team's work on other projects and people, and you know together is always better!
You are a creative problem solver, taking initiative to own and solve problems with a mindset of continuous improvement - ensuring bigger picture issues are addressed, not just the problem at hand.
You have excellent verbal and written communication skills.
Competitive salary and generous stock options
Paid holidays (including a week off at new year) and an unlimited vacation policy
Fully covered medical, dental, and vision premiums for employees
401(k) retirement benefit
Generous paid parental and family leave
Learning/career development investment in your professional and personal growth
Company outings & team retreats
Even if you don't meet every requirement, if you see yourself contributing to our team, we encourage you to apply!
Resonant Link is an equal opportunity employer and includes "Together is Better" as a core value. Resonant Link is committed to the principle of equal employment opportunity for all employees and to providing employees with a work environment free of discrimination and harassment. We do not discriminate on the basis of actual or perceived race, color, religious creed, national origin, ancestry, citizenship status, age, sex, gender, gender identity or expression, sexual orientation, marital status, military service and veteran status, physical or mental disability, pregnancy, childbirth and related medical conditions, reproductive health decision-making, genetic information, or any other characteristic protected by applicable federal, state, or local laws and ordinances. Help us build an inclusive community that will change the future of wireless charging.