Sales & Customer Support Trainer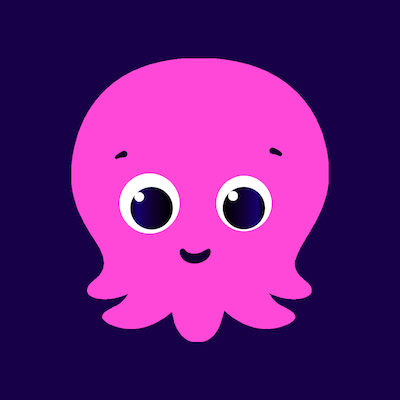 Octopus Energy US
Customer Service, Sales & Business Development
Brighton, UK
Posted on Wednesday, May 24, 2023
Help us make a big green dent in the universe.
We're on a mission to drive the global renewable energy revolution, and we
need loads more people
to help us make our vision a reality.
With the continued growth of our heat pump sales and install support teams, we're looking for a
Sales & Customer Support Trainer
, who will drive how we develop the skills and capability of our people, to help them be their best. You will work directly with the teams who are supporting customers throughout their journey towards awesome low carbon heating for their homes.
We're looking for someone with a genuine passion for people development through tailored training material, as well as possessing and using elite coaching and feedback mechanisms to help others reach their full potential.
Understanding the importance of providing customers with a truly exceptional experience is key to this role as you will be an advocate for brilliance in everything we do.
What you'll do
Create meaningful training content to help our sales team identify and win new business with customers
Possess and display exceptional training delivery and facilitation skills
Build, iterate and deliver our induction programmes for new starts from day one to handover to frontline
Identify learning and development needs through careful analysis of team and people performance to shape continuous improvement
Support a performance culture to help others unleash their full potential through regular training interventions, bespoke sessions and coaching
Identifying learning styles and utilising that information to shape individual progression
Ensuring we provide outstanding customer service through setting high, but exciting benchmarks
Support the team in launching new products, services and ways of working
Collaborate with other trainers to share best practices and develop consistent approach to drive performance across all teams
You'll know what it takes to help people sell and deliver world class customer service - and you can back it up with delivery!
What you'll need
A ruthless focus on performance development and continuous improvement
The ability to demonstrate top quality communication skills in multiple formats
A passion for wanting to help others be their best
A start up / entrepreneurial mind-set being able to adjust to change and keep up with a fast moving business
Able to develop a base technical product knowledge to support how we will help our customers navigate to achieve low carbon energy use in their homes, through our products
Why else you'll love it here
Wondering what the salary for this role is? Just ask us! On a call with one of our recruiters it's something we always cover as we genuinely want to match your experience with the correct salary. The reason why we don't advertise is because we honestly have a degree of flexibility and would never want salary to be a reason why someone doesn't apply to Octopus - what's more important to us is finding the right octofit!
Octopus Energy is a unique culture. An organisation where people learn, decide, and build quicker. Where people work with autonomy, alongside a wide range of amazing co-owners, on projects that break new ground. We want your hard work to be rewarded with perks you actually care about! We won best company to work for in 2022, on Glassdoor we we're voted 50 best places to work in 2022 and our Group CEO, Greg has recorded a podcast about our culture and how we empower our people
Visit our perks hub - Octopus Employee Benefits
If this sounds like you then we'd love to hear from you.
Studies have shown that some groups of people, like women, are less likely to apply to a role unless they meet 100% of the job requirements. Whoever you are, if you like one of our jobs, we encourage you to apply as you might just be the candidate we hire. Across Octopus, we're looking for genuinely decent people who are honest and empathetic. Our people are our strongest asset and the unique skills and perspectives people bring to the team are the driving force of our success. As an equal opportunity employer, we do not discriminate on the basis of any protected attribute. Our commitment is to provide equal opportunities, an inclusive work environment, and fairness for everyone.