Site Reliability Engineering Lead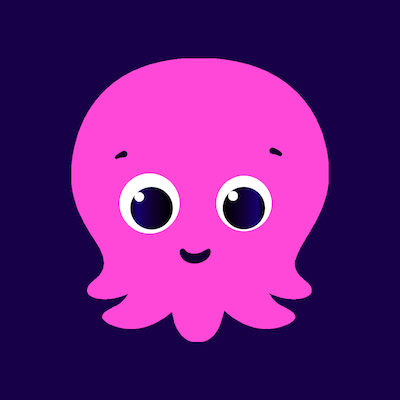 Octopus Energy US
Administration, Software Engineering
Manchester, UK
Posted on Wednesday, May 17, 2023
The energy industry is undergoing the largest transformation since industrialisation at an unprecedented rate of change and we are positioning ourselves to be at the heart of that change.
Our aim is to be the leading global provider of solutions that enable customers to release £30bn of value per annum from distributed energy resources (DERs). We are building a Software as a Service (SaaS) subscription business with a global addressable market of £2.4 billion per annum, by digitally connecting hundreds of thousands of DERs with energy markets.
We have already attained a market leading position and KrakenFlex is a recognised thought leader and innovator in the industry. Our efforts have not gone unnoticed and we are pleased to announce that we now have the full support and backing of Octopus Energy, an award-winning UK energy supplier who share our passion and values.
As we continue our rapid growth, we're looking for a Sire Reliability Engineering Lead to work across our organisation, engaging our Customer Success; Product and Technical team leads to help shape and evolve our global production support offering and ensure we continue to deliver excellent 24x7x365 service to our customers as we grow.
This is a hands-on role, co-ordinating people and teams across our global organisation (including USA & Japan). The Delivery Manager will drive the evolution of our global processes, ensure team members receive training to support them in their roles as part of our on-call team or in incident resolution, and will be responsible for reporting on our Service Delivery performance.
What you'll do
Own our global processes, ceremonies and tooling that underpin our service delivery. Ensure they are operating effectively and drive continuous improvement
Ensure quality and consistency as we roll out platform support to global customers & teams
Represent the on-call community in product rollout processes to ensure adequate preparation has taken place before features are rolled out
Support our on-call community, and team members involved in incident management. Coordinate retrospectives, run training, and champion and drive any improvement initiatives
Report on our production incidents and service delivery KPIs, identifying patterns and driving continual improvement
What you'll need
Experience running highly available services in production; major incident management, 24x7x365 on-call teams; ideally in a modern software organisation following CI/CD and DevOps principles.
Experience with agile and lean principles & practices
Experience with process design & rollout, taking input from various stakeholders and driving business change with clarity and simplicity in a fast paced environment
Facilitation skills, and ability to gather requirements from meetings, technical specifications and process flows
Stakeholder engagement skills and experience.
Excellent communication skills showing the ability to summarise complex problems and recommend concise plans of action.
Solid technical background with hands-on experience in web technologies.
Excellent written and verbal communication skills
A passion for clean tech and a strong desire to contribute to the decarbonization of the planet
It would be great if you had
Experience consulting or coaching in a professional services environment; working internationally; or in the energy sector
Experience managing Site Reliability Engineering (SRE) teams
Lean process management (Six Sigma) or Agile delivery certification
Why else you'll love it here
Wondering what the salary for this role is? Just ask us! On a call with one of our recruiters it's something we always cover as we genuinely want to match your experience with the correct salary. The reason why we don't advertise is because we honestly have a degree of flexibility and would never want salary to be a reason why someone doesn't apply to Octopus - what's more important to us is finding the right octofit!
Octopus Energy is a unique culture. An organisation where people learn, decide, and build quicker. Where people work with autonomy, alongside a wide range of amazing co-owners, on projects that break new ground. We want your hard work to be rewarded with perks you actually care about! We won best company to work for in 2022, on Glassdoor we were voted 50 best places to work in 2022 and our Group CEO, Greg has recorded a podcast about our culture and how we empower our people
Visit our perks hub - Octopus Employee Benefits
Ideally you will be based in the Greater Manchester and happy to come into the office a couple of days per week! But we appreciate that things have changed and flexibility is at the top of everyone's agenda, so if you would rather be remote please let us know.
If this sounds like you then we'd love to hear from you.
Studies have shown that some groups of people, like women, are less likely to apply to a role unless they meet 100% of the job requirements. Whoever you are, if you like one of our jobs, we encourage you to apply as you might just be the candidate we hire. Across Octopus, we're looking for genuinely decent people who are honest and empathetic. Our people are our strongest asset and the unique skills and perspectives people bring to the team are the driving force of our success. As an equal opportunity employer, we do not discriminate on the basis of any protected attribute. Our commitment is to provide equal opportunities, an inclusive work environment, and fairness for everyone.