Commercial Analyst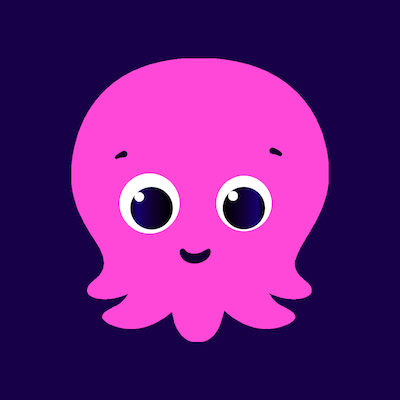 Octopus Energy US
IT
London, UK
Posted on Wednesday, May 17, 2023
Help us make a big green dent in the universe.
We're on a mission to drive the global renewable energy revolution, and we
need loads more people
to help us make our vision a reality.
At Octopus, we've led the way in innovating new ways to price energy to give customers more control over their energy costs, stamp out the loyalty penalty seen in much of the industry and engage customers to use energy when it is greenest and cheapest. We're looking for a smart, passionate analyst to join our acquisition team to help us manage our complex acquisition activities.
We're looking for someone who is motivated by using technology to solve problems.
This is a fantastic opportunity to work on challenges that genuinely move us closer to Net Zero with a company that is passionate about building great technology and products that change the way customers use energy.
What you'll do
Carry out market and sales analysis on trends across our acquisition channels
Own the acquisition forecasting for the UK retail market
Create and maintain business reports that provide insight into key data points and communicate the results
Monitor and analyse performance metrics and provide insights to sales leaders to help optimise their sales team resources and increase sales effectiveness
Lead operational activities to support our growth activities across our acquisition channels (commissions reporting, sales incentive performance)
Work closely with the commercial data team on various projects and recurring activities such as pricing, renewals, house moves and losses
You will write robust, advanced, readable, tested SQL queries and python scripts
Develop new data tables in our data warehouse using dbt
Work with all functions within the acquisition team to ensure that the customer is at the heart of what we do and every decision we make has the customer in mind
What you'll need: Technology
Comfortable manipulating and analysing data in a scripting language (ideally Python)
Proficient in writing robust, performant SQL queries
Ability to build models in Python and Excel to inform business decisions
Optional but desirable: experience building data pipelines in dbt
Optional but desirable: experience collaborating on codebases using Git and Github
Optional but desirable: experience in BI tools such as Tableau
What else you'll need
Excellent communication skills showing the ability to summarise complex problems and recommend and execute concise plans of action
An ability to demonstrate significant aptitude for presentation of reporting documents /analysis and benefits
To be a fast leaner and enthusiastic about learning new technologies
Curious and self-driven - when faced with a new problem, you're excited to seek out solutions autonomously
Highly data literate and numerate - you'll need to make sense of lots of data and shape it into a coherent story
Comfortable presenting models and industry insights to stakeholders
A proven ability to build relationships at every level of the organisation
Eye for detail, with a very clear and organised approach to manage multiple projects and shifting priorities
Why else you'll love it here
Wondering what the salary for this role is? Just ask us! On a call with one of our recruiters it's something we always cover as we genuinely want to match your experience with the correct salary. The reason why we don't advertise is because we honestly have a degree of flexibility and would never want salary to be a reason why someone doesn't apply to Octopus - what's more important to us is finding the right octofit!
Octopus Energy is a unique culture. An organisation where people learn, decide, and build quicker. Where people work with autonomy, alongside a wide range of amazing co-owners, on projects that break new ground. We want your hard work to be rewarded with perks you actually care about! We won best company to work for in 2022, on Glassdoor we were voted 50 best places to work in 2022 and our Group CEO, Greg has recorded a podcast about our culture and how we empower our people. We've also been placed in the top 10 companies for senior leadership
Visit our UK perks hub - Octopus Employee Benefits
If this sounds like you then we'd love to hear from you.
Studies have shown that some groups of people, like women, are less likely to apply to a role unless they meet 100% of the job requirements. Whoever you are, if you like one of our jobs, we encourage you to apply as you might just be the candidate we hire. Across Octopus, we're looking for genuinely decent people who are honest and empathetic. Our people are our strongest asset and the unique skills and perspectives people bring to the team are the driving force of our success. As an equal opportunity employer, we do not discriminate on the basis of any protected attribute. Our commitment is to provide equal opportunities, an inclusive work environment, and fairness for everyone.