(Senior) Investment Manager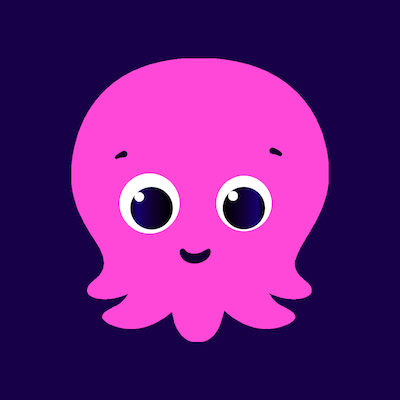 Octopus Energy US
New York, NY, USA
Posted on Wednesday, May 17, 2023
Help us make a big green dent in the universe.
We're on a mission to drive the global renewable energy revolution, and we
need loads more people
to help us make our vision a reality.
As part of the wider Octopus Energy group, Octopus Energy Generation ("OEGEN") is the funds management division which sources, invests in and actively manages a range of distributed and utility scale renewable energy assets and platforms. We are looking to expand our team in New York as we continue to scale our assets under management of c$6bn.
We invest in sustainable energy platforms and projects at the forefront of the energy transition. Recent investments include the green hydrogen developer HYRO Energy, Japanese solar developer Yotsuya Capital and Italian Solar+Storage developer Nexta Capital – all through various funds managed by OEGEN.
Since entering the renewables market in 2010, OEGEN has grown to become the largest investor in solar power in Europe and a leading investor in other energy transition investments including onshore/offshore wind, energy storage and hydrogen. We currently manage an increasingly global portfolio of renewable energy assets. The operational portfolio includes over 250 energy-generating companies in the UK and Europe.
Having originated, invested and managed assets in the renewable energy sector for over a decade, our energy investment and asset management team of over 100 professionals is one of the largest and most experienced in Europe. The team is structured for scale and long-term ownership of energy assets.
Octopus Energy Generation US LLC ("OEGEN US") was recently established to pursue our first acquisitions in the US market. We are a team of three investment professionals based out of our office in New York City, backed by the strength and experience of OEGEN in London. We have amassed a pipeline of investment opportunities in North America of over 6 GW. These include both development platforms and asset-level investments.
The (Senior) Investment Manager role presents a unique opportunity to be a founding team member of OEGEN US and drive forward the strategy to become an established renewables fund manager in North America. In addition, you will have exposure to the other Octopus Energy Group companies in the United States including Octopus Energy US (electricity retailer) and Kraken Technologies USA (tech platform). Together, these entities have the mission to innovate and participate in the drive to net zero in North America.
This position will be based in New York City, with a presence in the office expected for ~75% of the time.
What you'll do
Take a leading role on origination activities and tracking of potential investment opportunities / markets of interest in North America
Evaluate new opportunities, considering returns in the context of identified risks, how these can be managed and other mitigating factors. Opportunities will be either development platforms or asset-level investments
Oversee junior team members to analyse, own and maintain complex financial models
Run due diligence processes for transactions (including managing third-party financial, legal and technical due diligence providers)
Prepare investment papers detailing new opportunities and strategic initiatives
Lead negotiation of transaction contracts
Arrange tax equity finance and project finance as required which will include managing relationships with financing partners (tax equity investors, lenders, and their advisors)
Support on fundraising materials (presentation and financial models) as required
Work closely with London team on portfolio valuation, asset management and reporting process to investors
What you'll need
Be a team player with the confidence to exercise judgement appropriately, engaging with colleagues at all levels of seniority.
4-6 years transaction experience in the US, preferably in Renewables / Infrastructure / Real Asset / Energy sector from working at a fund manager, investment bank, project finance lender, strategic or in transactions advisory.
Prior equity investment experience is a helpful, however we are open-minded to find the right candidate with the aptitude and intention and transferable skills.
Ability to communicate complex concepts in a clear and concise manner, including presenting to Investment Committee members.
An understanding of financial valuation theories coupled with core accounting and tax skills and an ability to read financial statements confidently.
A commercial mindset, able to own investment decision-making and understand the impact on potential investments.
An ability to understand risks, reach a balanced appraisal of probability and impact, and build workable risk mitigation strategies.
A self-starter attitude with tenacity, initiative and a willingness to commit to deliver the required results.
Why else you'll love it here
Great medical, dental, and vision insurance options including FSAs.
Paid time off — we know working hard means also being able to recharge as needed, we trust our employees to get the work done and take the time they need.
401(k) plan with employer match.
Parental leave. Biological, adoptive and foster parents are all eligible.
Pre-tax commuter benefits.
Flexible working environment: Do you need to shift around your schedule? You do you, we genuinely believe in work/life balance.
Equity Options: every Octopus employee owns part of the business. We're a team, working together towards huge goals. Every person is crucial to our success, you should be rewarded as such.
Modern office or co-working spaces depending on location.
Salary and compensation for this role ranges from $150k - 300k depending on experience
If this sounds like you then we'd love to hear from you.
Studies have shown that some groups of people, like women, are less likely to apply to a role unless they meet 100% of the job requirements. Whoever you are, if you like one of our jobs, we encourage you to apply as you might just be the candidate we hire. Across Octopus, we're looking for genuinely decent people who are honest and empathetic. Our people are our strongest asset and the unique skills and perspectives people bring to the team are the driving force of our success. As an equal opportunity employer, we do not discriminate on the basis of any protected attribute. Our commitment is to provide equal opportunities, an inclusive work environment, and fairness for everyone.