PR and Communication Specialist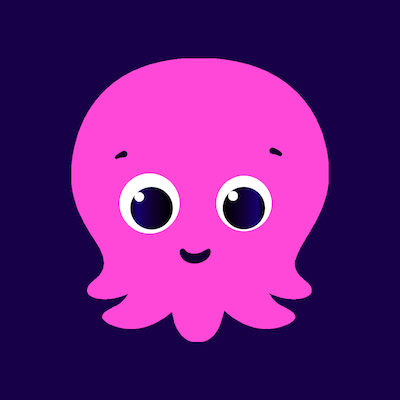 Octopus Energy US
Marketing & Communications
Milan, Italy
Posted on Monday, May 15, 2023
Octopus Energy Group has gone from a tiny startup supplier to a global leader. Since just 2016 we've become a global energy tech company launched in the UK and we're now made of 10 businesses, in 13 countries around the world, with over 5 million customers, with 25 million contracted accounts for our entech platform, Kraken. Through that relentless growth we still put customers at the heart of everything we do.
We're fighting to make energy fairer, more affordable, greener and more accessible for all.
We're shaking up the energy market and decarbonising our planet, using technology to unlock the green energy revolution. Our global energy revolution is backed by Generation, the sustainable fund co-chaired by Al Gore.
Octopus Energy Italia is aiming at revolutionising the Energy Market in Italy.
To do this we need to grow with passionate people to help us do this, we have diverse roles ready to be filled across our Italian teams and need authentic, committed people for a wide range of roles.
We're in a start-up phase which means that you will be able to shape the future of energy in Italy from day one.
If you want to be a part of a collaborative, challenging and forward thinking culture: join us!
We're looking for a talented PR and Communications Specialist to join our team to help define what the world thinks of Octopus Energy in Italy
You'll play a key role as part of the communications team and will work cross functionally with Octopus for Business, Octopus Generation and the wider teams. This is a great opportunity to use creative thinking in a fast paced delivery environment.
You'll forge relationships with key media professionals,opinion leaders, journalists, and press to keep them in the loop with our news. Like everything at Octopus, our approach to PR is an expression of our mission and brands - focusing on transparency and honesty.
What you'll do
Build key PR relationships within digital, broadcast journalists and Media in general,
Be our eyes and ears when it comes to PR, trends, developments of big opportunities that we could capitalise on - particularly across green tech, renewables and electric vehicles,
Manage our day-to-day press office, including writing press releases and jumping on reactive news opportunities to help raise the business' profile within (and beyond) the industry
You will coordinate and guide the activities of our PR agency
Support the wider marketing team to deliver consistent and effective messaging across all marketing channels and communications
Stay close to trends in the green tech / renewables space
What you'll need
PR experience (managing both a press office and owning longer term PR campaigns) in a fast-paced environment is essential
A passion for what we're doing. You should be excited by Octopus Energy's brand and the long term mission and values
Experience working in PR within in regulatory environment - again this isn't a must but an ideal
Good English knowledge
To understand the value of PR and how it relates to Octopus Energy
A passion for green energy / renewables or generation
Why else you'll love it here
Octopus Energy is a unique culture - An organisation where people learn, decide, and build quicker. Where people work with autonomy, alongside a wide range of amazing co-owners, on projects that break new ground. We want your hard work to be rewarded with perks you actually care about!
Flexible working environment - genuine work life balance here, we treat you as a human, and do our best to make work and life merge smoothly together
Relaxation - we don't count your holidays here, we work hard, and so we know you need to play hard as well (within reason of course)
Equity Options Scheme - you own your own part of the business, share options in the whole Octopus Energy Group so we all work together towards success
Office culture - have a certain tech requirement? We'll do our best to get it. Weekly on a Friday we all get together (this happens virtually too) for company updates and drinks - we call it Family Dinner
Your development is important - we support and help with development including internal and external courses, learning, study support etc, all bespoke to you