Senior Technical Product Manager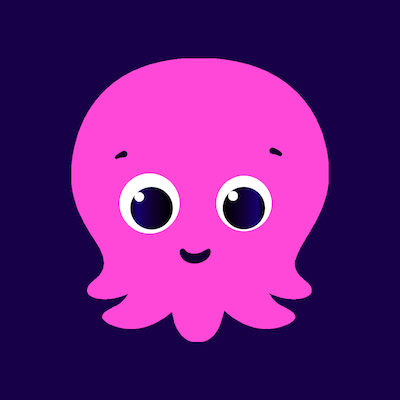 Octopus Energy US
IT, Product
Valencia, Spain
Posted on Saturday, May 13, 2023
Help us make a big green dent in the universe. We're on a mission to drive the global renewable energy revolution, and we need
loads more people
to help us make our vision a reality.
More recently, we have acquired the green energy start up UMEME in order to bring the green energy revolution to the Spanish market.
It's in making this vision a reality that we are looking for you to help us achieve this.
Our team
All technology is written and maintained by a multi-discipline engineering team of around 500 people globally. This includes server-side, client-side and mobile engineers working closely with UX experts, copywriters and designers.
We follow a Kanban-like approach, using Google docs and Asana to specify and manage work; Github, CircleCI and Terraform Enterprise as part of an immutable-infrastructure, continuous delivery pipeline; and Loggly, Sentry and Cloudwatch to measure performance and monitor production. Some of our coding conventions are open-source .
Octopus is a great place to learn, work with some talented engineers and level-up your skills.
Our technology
Our Technology Team has grown extremely quickly as a result, tripling in size within the last 18 months. With this rapid growth, we are looking for proactive Product Managers to join our team and work with our developers, ensuring what they do has the highest impact for our customers. Other organizations have product owners, project leads and scrum masters, but we like to be organic and self-organising, so you'll gain experience doing all of the above.
You'll need to be a self-starter: someone who sees a problem and can't help but want to fix it! You'll be well organized, working methodically and clearly to ensure projects go from inception to completion. We put the customer first wherever we are in the business and work empathetically with one another to deliver the best possible outcomes. We need someone able to work across multiple teams and ensure our developers are working optimally towards our unified goal.
Day-to-day, you will
Liaise with tech, operations, our clients and others to identify new features in Kraken that need to be built, enhanced or fixed. You'll spot problems, take ownership and see them through to resolution.
Gather requirements, define approach, and help write pitch documents so developers can hit the ground running and support them during a project.
Own the backlog of work to support development of our technology. We use Asana to keep track and prioritize what's up next and what's still to-do.
Help report on progress of projects, new features and your team's roadmap across the wider organization.
Help teams that are working on front-line support to quickly resolve issues.
Think strategically about, and contribute to what we can do better as a Product Team.
What you'll need
2+ years of experience in similar roles
To be able to recognize what needs to be done and, just as importantly, what doesn't need to be done right now.
You'll have a track record of working with competing demands and making decisions to get critical work done.
To be a strategic thinker, always relating your decision making back to the overall goals of the team and the customer experience.
To be able to work in a dynamic environment. Experience in a fast-paced start-up or scale-up would be a plus.
To be willing to roll up your sleeves. For example, this might mean learning some development skills (e.g. SQL) for data analysis, possibly even reading and amending code. Or perhaps you're more interested in the people side of things - for example, you could help build out and prioritize our tech hiring roadmap.
To be curious and a great listener - fantastic ideas come from everywhere in Kraken Technologies, so you'll need to be able to spot and harness them.
Excellent written and verbal communication skills and an ability to interact with people with varying levels of technical knowledge.
Knowledge of the energy industry is a plus, whether that's in Spain or globally.
You are fluent in Spanish and English.
Why else you'll love it here
Office in Valencia
Our company culture - we won best company to work for in 2022, on Glassdoor we we're voted 50 best places to work in 2022 and our Group CEO, Greg has recorded a podcast about our culture and how we empower our - this is the same here in Spain
Flexible working environment
Relaxation - we don't count your holidays here, we work hard, and so we know you need to play hard as well (within reason of course)
You can take the day off on your birthday
Equity Options Scheme - you own your own part of the business, share options in the whole Octopus Energy Group so we all work together towards success
Office culture - have a certain tech requirement? We'll do our best to get it. Our offices are also stocked with fruit, breakfast, great coffee and soft drinks. Weekly on a Thursday we all get together (this happens virtually too) for company updates and drinks - we call it Family Dinner.
We're looking for someone who thrives on solving tough problems. Someone who can challenge those around them, and be challenged, while delivering delightful experiences for our internal and external customers.