Implementation Lead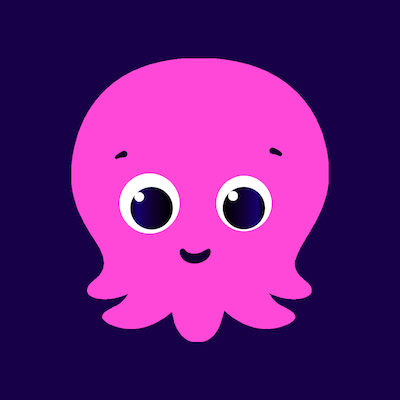 Octopus Energy US
London, UK
Posted on Saturday, May 13, 2023
Kraken is the technology behind Octopus Energy.
Our team
We are moving into a new era when it comes to Client Delivery and Implementation. Over the last 3 years we've been delivering an industry leading migration, setting a new standard for what business transformation can look like. We now are looking to set a new standard for what Client happiness looks like in the long term.
Members of the Kraken Tech team need to be shining examples of the Octopus Way and believe in decision making based on simplicity, customer benefit and efficiency. We are a glass half full organisation! We are excited about how Kraken can change the lives of specialists in other industries and convinced that Kraken is the best answer, not only for companies but as a tool to tackle the climate crisis. If you believe this as well then Kraken Tech is the right space for you.
We are looking for an implementation lead to drive the technical implementation of Kraken.
Joining our Kraken Utilities team, you will be working to adapt the Kraken platform to serve Telco - enhancing existing capabilities (significant architectural and data model changes), building new features, developing new industry interfaces.
Our technology
All technology is written and maintained by a multi-discipline engineering team of around 300 people globally. Our engineers work in 'super teams' which are focused on key areas of our platform as well as other innovative products. This also includes server-side, client-side and mobile engineers working closely with UX experts, copywriters and designers.
What you'll do
Own implementation of Kraken: You will be responsible for the technical implementation of Kraken driving the integrations between Kraken and other client systems, planning & driving migration of customer accounts onto Kraken and work with the product development team to ensure Kraken is fit for purpose.
Client Happiness: This is a technical role, where the responsibilities include: ensuring a strong partnership with our client is maintained; issues, questions and feedback is managed and technical requirements are driven forward.
Problem solving: Ability to investigate issues that are raised from product owners within clients both on a day to day and a migration environment. Manage issues through investigation and feedback to the client whilst upskilling their knowledge on how things work in Kraken. Leaning on support from the development team to help solve problems.
Be a Kraken Expert: Understanding the technical side of Kraken, the workflow behind key processes such as, payments, billing, change of tenancy, product catalogue, order management and associated flows. Answering questions from the client on how the system works, how we envision it developing further.
What you'll need
Implementation experience: Past experience of large system implementations preferably of a CRM/Billing platform for a Telco player. While Kraken implementations are done in an iterative, agile manner - even experience of traditional waterfall implementations are valuable as it will help you appreciate the Kraken way better.
Communication: You need to be confident in calling out approaches that aren't best for the customer and always striving for simplicity. You need to be able to communicate where clients are making decisions that are not the Octopus way in a professional and supportive way. You need to be able to communicate with non technical clients.
Patience: Within Kraken Tech we are working with clients who are under-going significant change which takes time. You need to be patient with explanations and supportive of what the client needs to change. This extends to the 'next thing' in Kraken Tech. We never know for sure what the next couple of weeks/months/years look like. It's important to be ready at all times
Curiosity and initiative: If you have an eye for detail, enjoy self learning and aren't afraid to "try and see" then this is the job for you. Supported by a fab team this is an independent role where success relies on you trusting your gut and taking initiative.
Influence: You'll find a need to have a voice that can help create change in those that are resistant. Are you able to build trustworthy relationships rapidly? How do you utilise that relationship? What do you do to build that quickly?
Why else you'll love it here
Wondering what the salary for this role is? Just ask us! On a call with one of our recruiters it's something we always cover as we genuinely want to match your experience with the correct salary. The reason why we don't advertise is because we honestly have a degree of flexibility and would never want salary to be a reason why someone doesn't apply to Octopus - what's more important to us is finding the right octofit!
Octopus Energy is a unique culture. An organisation where people learn, decide, and build quicker. Where people work with autonomy, alongside a wide range of amazing co-owners, on projects that break new ground. We want your hard work to be rewarded with perks you actually care about! We won best company to work for in 2022, on Glassdoor we we're voted 50 best places to work in 2022 and our Group CEO, Greg has recorded a podcast about our culture and how we empower our people
For this role we're looking for someone who can travel onsite 2 days a week, to our office and some visits to clients sites throughout the UK.
We're very excited to be growing our team. We're looking for skills and experience to help shape and define the future of not only our team, but the wider business at a global scale. If you're reading this and grinning, please apply! There are huge challenges to tackle, and we need amazing people who are keen to get stuck in.
If this sounds like you then we'd love to hear from you.
Studies have shown that some groups of people, like women, are less likely to apply to a role unless they meet 100% of the job requirements. Whoever you are, if you like one of our jobs, we encourage you to apply as you might just be the candidate we hire. Across Octopus, we're looking for genuinely decent people who are honest and empathetic. Our people are our strongest asset and the unique skills and perspectives people bring to the team are the driving force of our success. As an equal opportunity employer, we do not discriminate on the basis of any protected attribute. Our commitment is to provide equal opportunities, an inclusive work environment, and fairness for everyone.