Technical Project Manager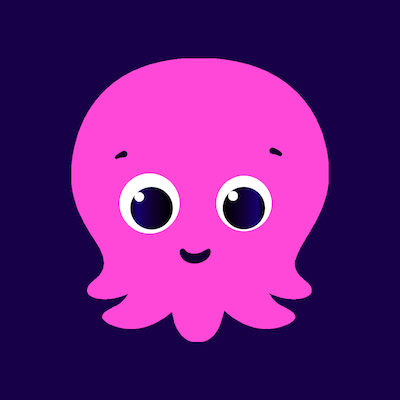 Octopus Energy US
IT, Operations
Paris, France
Posted on Thursday, May 11, 2023
Help us make a big green dent in the universe.
We're on a mission to drive the global renewable energy revolution, and we
need loads more people
to help us make our vision a reality.
Kraken Technologies is a company within Octopus Energy Group who are licensing the Kraken platform and operating model to clients across the world. Current clients are both the Octopus Energy Retails businesses around the world as well as external clients such as Good Energy, Origin, EDF,
E.ON
& Queensland Energy - with many more expected to join over the next few years!
What will you be doing?
We have been licensing Kraken for over 3 years now, transforming businesses by not only moving their customer base to our Kraken platform but also changing their operating model & ways of working. Throughout this time our team has been at the forefront of industry leading migrations whilst setting a new standard for what business transformation can look like. This role will own the technical part of a major client program with an international energy retailer who are initially looking to transform their French operations. You will be leading the technical pillar of the migration and subsequent technical relationship. Managing a program of change for the client who has chosen to licence our Kraken platform as part of a broader business transformation objective. Key responsibilities in this role include:
Key responsibilities in this role include:
Managing the relationship with key technology and exec stakeholders from the client and potential Partners. Being the escalation point for any technical issues and client concerns.
Defining success criteria and governance for delivering the technical pillar of the program.
Owning the Kraken platform localisation plan to meet client expectations while matching Kraken roadmap
Summarising and articulating client needs, considerations, timelines, etc internally as structured input for the successful and timely execution of any required technology platform localisation and development.
Directing internal Kraken software developers contributing to the client program, as well as potential external Partners, on tech platform deliverables to ensure an overall successful and timely technology migration.
Supporting the client meets their business needs via the delivery of tech.
Understanding the Kraken infrastructure, aligning client direction with the overall goal for the Kraken platform & business.
Setting up training programs to upskill the technical arm of the client.

Over time, this role can evolve to Technical Program responsibility with other clients, to on-going Technology Account Management or to various roles with the Kraken Technology organisation, across several geographical regions.

We work incredibly dynamically, and this role is one that will take different shapes throughout the week. We are looking for well rounded individuals who are comfortable with ambiguity, are self-starters and willing to roll their sleeves up to get to the nitty gritty of a problem. You must be committed to the Kraken way of delivering tech based on simplicity, client benefit and efficiency while bringing senior stakeholders through a journey of change.

You must be willing to challenge beliefs, have the ability to see through multiple viewpoints and, if needed, reach beyond your remit to support the client.

We are building a Kraken for everyone, a universal platform where there is greater benefit in sharing development to enable the green energy transition. Pioneers in this space, we are excited about how Kraken can change the lives of our customers and convinced that Kraken is the best answer, not only for efficiency but as a tool to tackle the climate crisis. If you believe this too then Kraken Tech is the right place for you.
Key skills that are needed
Communication: You need to be confident in calling out approaches that aren't best for the client and always striving for simplicity. You need to be able to communicate the context behind decisions relating to the platform & client priorities. You must be able to build strong relationships and credibility amongst senior stakeholders, balancing the needs of the client with Kraken's business needs and platform potential and constraints.
Program management: Confident in managing a long term, fast paced program. Can be both high level and dive into detail when required. Ability to directly manage a team and manage processes that can drive the right outcomes for clients.
Strong technical aptitude: We are looking for a logical thinker who has strong problem solving skills within an agile working framework. Must quickly be able to grasp the technical capabilities and constraints of the Kraken platform.
Is an advocate for the continuous deployment approach we take at Kraken and champions building tech iteratively.
Business acumen: Able to understand business goals of both client and Kraken, putting all technology decisions into context to ensure measurable success can be achieved and celebrated.
Experience/Qualifications needed
Must speak French and English
Scientific mindset, experience in engineering-led industries
Sector-relevant experience in managing complex technology implementation or migration programs
Proven experience in software adaptation, deployment and integration
Exceptional interpersonal skills
Location
Anywhere but regular travel to Paris is expected (around once a week)
If this sounds like you then we'd love to hear from you.
Studies have shown that some groups of people, like women, are less likely to apply to a role unless they meet 100% of the job requirements. Whoever you are, if you like one of our jobs, we encourage you to apply as you might just be the candidate we hire. Across Octopus, we're looking for genuinely decent people who are honest and empathetic. Our people are our strongest asset and the unique skills and perspectives people bring to the team are the driving force of our success. As an equal opportunity employer, we do not discriminate on the basis of any protected attribute. Our commitment is to provide equal opportunities, an inclusive work environment, and fairness for everyone.