Product Marketing Manager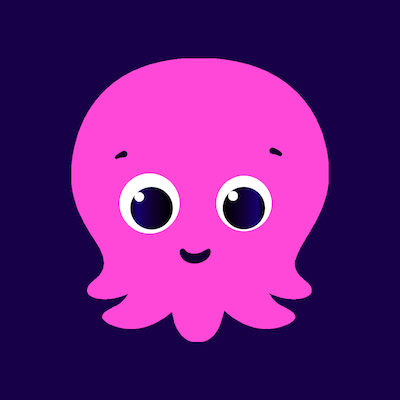 Octopus Energy US
Marketing & Communications, Product
Milan, Italy
Posted on Monday, May 8, 2023
Octopus Energy Group
has gone from a tiny startup supplier to a global leader. Since just 2016 we've become a global energy tech company launched in the UK and we're now made of 10 businesses, in 13 countries around the world, with over 5 million customers, with 25 million contracted accounts for our entech platform, Kraken. Through that relentless growth we still
put customers at the heart of everything we do
.
We're fighting to make energy
fairer, more affordable, greener and more accessible
for all.
We're shaking up the energy market and decarbonising our planet, using technology to unlock the green energy revolution. Our global energy revolution is backed by Generation, the sustainable fund co-chaired by Al Gore.
Octopus Energy Italia
is aiming at revolutionising the Energy Market in Italy. To do this we need to grow with passionate people to help us do this, we have diverse roles ready to be filled across our Italian teams and need authentic, committed people for a wide range of rolesWe're in a start-up phase which means that you will be able to shape the future of energy in Italy from day one.
If you want to be a part of a collaborative, challenging and forward thinking culture: join us!
If you want to be a part of a
collaborative, challenging and forward thinking culture
: join us!
We have an amazing opportunity for a
Product Marketing Manager
to join our Marketing team in Italy.
We are looking for a world class Product Manager to join our Milan team to lead the development of the Octopus Energy's programs that will accelerate the energy transition. The role will be crucial in defining these products and drive their growth in the Italian market. You will work hand to hand with various teams who will support the development of this initiative.
What you'll do
Participate in the definition of the marketing strategy of Octopus Energy Italia
Lead cross-functional projects (sales, communication, product and/or customer experience) that position Octopus Energy as an innovative and committed player in the Italian market
Frame and launch new tariff offers and customer propositions (either specific to Italy or inspired by other countries of the group)
Be on the lookout for movements in the sector and study market trends
Adding items to this list is of course part of your job!
What you'll need
Proper smarts. Problem solvers and ability to think with ingenuity
Previous experience in Product Marketing of at least 3 years
A self starter attitude who actively drives their own projects and performance
Excellent communication and interpersonal skills
The ability to develop, implement and deliver change
The ability to provide leadership, motivation and development to a diverse team
Strong focus on collaboration and communication, leaving ego at the door to get the job done
An interest in sustainability, green energy and zero emissions transport
A keen eye for detail
Why else you'll love it here
Octopus Energy is a unique culture - An organisation where people learn, decide, and build quicker. Where people work with autonomy, alongside a wide range of amazing co-owners, on projects that break new ground. We want your hard work to be rewarded with perks you actually care about!
Flexible working environment - genuine work life balance here, we treat you as a human, and do our best to make work and life merge smoothly together
Relaxation - we don't count your holidays here, we work hard, and so we know you need to play hard as well (within reason of course)
Equity Options Scheme - you own your own part of the business, share options in the whole Octopus Energy Group so we all work together towards success
Office culture - have a certain tech requirement? We'll do our best to get it. Weekly on a Friday we all get together (this happens virtually too) for company updates and drinks - we call it Family Dinner
Your development is important - we support and help with development including internal and external courses, learning, study support etc, all bespoke to you