SEO & Content Executive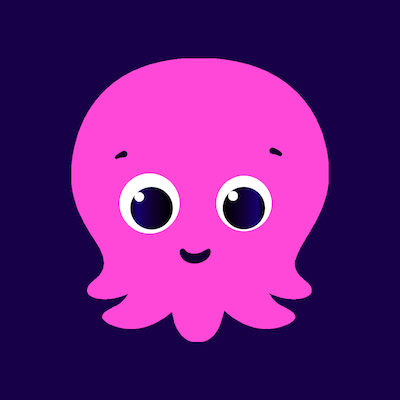 Octopus Energy US
Marketing & Communications
London, UK
Posted on Friday, May 5, 2023
What we do.
Electric Car Leasing
Why we do it.
Greener. Fairer. Future.
We're helping the masses to join the electric driving revolution and we need your help.
We make it totally hassle free to switch to electric driving by giving customers the whole EV package. Car, charging, energy. The lot.
We're looking for an SEO & Content Exec to create content that helps people choose the right EV for them, and helps them explore and understand the world of electric driving.
This is a great opportunity for someone who 'gets' SEO and Content and how it can contribute to overall business growth. We want to hear from you if you're looking to help shape our overall SEO strategy and get 'hands on' to deliver it.
What you'll do...
Strategy: Help build and implement our SEO strategy, working with our SEO agency to bring this to fruition

-Targeting both B2B and B2C keyword buckets to increase organic traffic and grow number of 'free' conversions from this channel

Technical SEO: Monitor and flag any technical SEO updates or issues needed to the website, with support from our Marketing Intern to keep on top of them
Content: Work with our Digital Marketing Manager and the wider marketing team to define our content strategy to encourage customers to order an EV

-Leverage existing in-house content, creative and video assets to improve search engine performance

-Manage ad-hoc website content updates via our CMS - based on requests from across the Octopus EV team

-Work with our Marketing Analyst to define how and where in the customer journey we should serve the content you've created to drive conversion rate improvements

-The primary aim is to make more people consider getting an EV, and as a result improve conversion rate across all our EV propositions

Search trends: Track organic search visibility and rankings

-Work with our data team to make sure you have the right level of insight to track performance

-Report on performance and update key stakeholders on organic traffic and conversion rates on a monthly basis

-Keeping up with new search trends & finding growth opportunities within organic search

Digital PR: Work alongside our PR Exec to define Digital PR approach and deliver with support from SEO agency
Measurement: Track uplift in consideration and conversion driven by content - working with our Marketing Analyst to make sure you have the right tracking in place to do so
What you'll need...
A can-do attitude - you need to be willing to roll your sleeves up and get stuck in
SEO experience - you'll be responsible for the SEO health of our website, so up to date technical SEO knowledge is essential
Balancing act - you'll be sub-editing and writing your own content for the website so you'll need to balance SEO optimisation of that content with our brand tone of voice
A commercial mindset - you'll be able to back your plans up with estimates of how they will impact the business & you'll need to be able to get your ideas across to people with differing levels of understanding
Ability to prioritise and think critically - there's always a lot going on and loads of cool things we could do. You need to be able to decipher which tasks we should do
Great teamwork - you'll need to work across the whole marketing team and wider business to make sure the content on our website is optimised
Unreal attention to detail - you'll be able to spot typos or inconsistencies from a mile off and be quick to correct them
Why else you'll love it here
Wondering what the salary for this role is? Just ask us! On a call with one of our recruiters it's something we always cover as we genuinely want to match your experience with the correct salary. The reason why we don't advertise is because we honestly have a degree of flexibility and would never want salary to be a reason why someone doesn't apply to Octopus - what's more important to us is finding the right octofit!
Octopus Energy is a unique culture. An organisation where people learn, decide, and build quicker. Where people work with autonomy, alongside a wide range of amazing co-owners, on projects that break new ground. We want your hard work to be rewarded with perks you actually care about! We won best company to work for in 2022, on Glassdoor we were voted 50 best places to work in 2022 and our Group CEO, Greg has recorded a podcast about our culture and how we empower our people
Visit our perks hub - Octopus Employee Benefits
If this sounds like you then we'd love to hear from you.
Studies have shown that some groups of people, like women, are less likely to apply to a role unless they meet 100% of the job requirements. Whoever you are, if you like one of our jobs, we encourage you to apply as you might just be the candidate we hire. Across Octopus, we're looking for genuinely decent people who are honest and empathetic. Our people are our strongest asset and the unique skills and perspectives people bring to the team are the driving force of our success. As an equal opportunity employer, we do not discriminate on the basis of any protected attribute. Our commitment is to provide equal opportunities, an inclusive work environment, and fairness for everyone.