Regional Account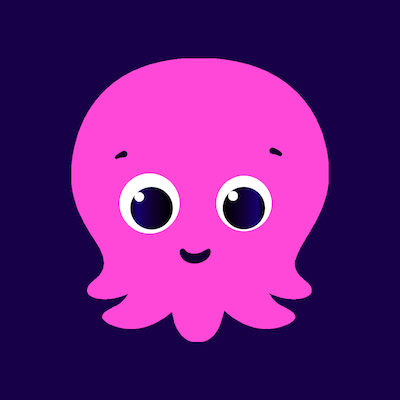 Octopus Energy US
Milan, Italy
Posted on Friday, May 5, 2023
Octopus Energy Group has gone from a tiny startup supplier to a global leader. Since just 2016 we've become a global energy tech company launched in the UK and we're now made of 10 businesses, in 13 countries around the world, with over 5 million customers, with 25 million contracted accounts for our entech platform, Kraken. Through that relentless growth we still put customers at the heart of everything we do.
We're fighting to make energy fairer, more affordable, greener and more accessible for all.
We're shaking up the energy market and decarbonising our planet, using technology to unlock the green energy revolution. Our global energy revolution is backed by Generation, the sustainable fund co-chaired by Al Gore.
Octopus Energy Italia is targeting to grow to up to 1 million customers by 2025 - gaining 5% of the market. To do this we need to grow with passionate people to help us do this, we have diverse roles ready to be filled across our Italian teams and need authentic, committed people for a wide range of roles.
We're in a start-up phase which means that you will be able to shape the future of energy in Italy from day one.
If you want to be a part of a collaborative, challenging and forward thinking culture: join us!
We have an amazing opportunity for a Regional Account (Italy-North) to join our commercial team in Italy.
Octopus Energy Services is spearheading the transition to greener and cheaper energy by installing in-home technologies; from smart meters and EV chargers; to low-carbon heating (Heat Pumps), home batteries, solar, and beyond. We deliver smart energy and low-carbon solutions for our customers.
We've fallen head-over-heels with heat pumps - which provide an ultra-efficient, reliable alternative to gas boilers.
You will be responsible for delivering the end-to-end sales processes, from surveying the home of the customer, to overseeing the installation of the heat pump and being available for the customer once the installation is terminated. You will help ensure that we can meet the installation specifications for customers progressing through each step of the funnel, providing technical guidance and support to multiple teams throughout the customer journey, helping deliver on our aim of installing thousands of heat pumps into domestic properties across Italy North.
In addition to spreading the Heat Pumps credo, Octopus Energy growth in Italy will also need more and more customers signing up for green electricity supply in their homes.
You will manage our Brand Ambassadors teams in the field and make sure they make our innovative approach to energy accessible to literally everyone, not only to those who are keen "onliners".
Finally, you will be the eyes and ears of the company on the ground, scouting what competition does and signaling new opportunities for growth to our headquarter.
What you'll do
Manage the Heat Pumps sales funnel to end customer, from home surveys down to closing the sale and overseeing the installation
Manage the relationship with Octopus current network of local installers
Further develop the Octopus installers network overtime in Italy North
Oversee our Field Sales corners operations, balancing productive relationships with qualitative growth
Focus on quality & compliance ensuring we continue to maintain the highest of standards throughout our network of brand ambassadors
Monitor & analyse performance metrics/ pipeline reports of accounts to optimise resources & increase sales effectiveness
Business Development – identify potential new business partnerships who reflect Octopus Energy's values
What you'll need
The ability to develop client relationships in a fast growth environment
Great operation skills to create the process and structures that will enable you to deploy and manage multiple teams
Previous similar experience in field sales/operations
Sound English knowledge
Deep empathy. The ability to conceive and construct customer outcomes will be critical
Proper smarts. Problem solvers and ability to think with ingenuity
Solid account management experience at a senior level
A self starter attitude who actively drives their own projects and performance
Excellent communication and interpersonal skills
The ability to develop, implement and deliver change
The ability to provide leadership, motivation and development to a diverse sales team
A keen eye for detail
Why else you'll love it here
Octopus Energy is a unique culture - An organisation where people learn, decide, and build quicker. Where people work with autonomy, alongside a wide range of amazing co-owners, on projects that break new ground. We want your hard work to be rewarded with perks you actually care about!
Flexible working environment - genuine work life balance here, we treat you as a human, and do our best to make work and life merge smoothly together
Relaxation - we don't count your holidays here, we work hard, and so we know you need to play hard as well (within reason of course)
Equity Options Scheme - you own your own part of the business, share options in the whole Octopus Energy Group so we all work together towards success
Office culture - have a certain tech requirement? We'll do our best to get it. Weekly on a Friday we all get together (this happens virtually too) for company updates and drinks - we call it Family Dinner
Your development is important - we support and help with development including internal and external courses, learning, study support etc, all bespoke to you