Inbound Customer Sales Support Specialist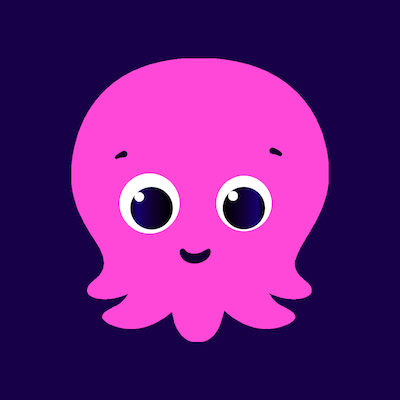 Octopus Energy US
Customer Service, Sales & Business Development
Brighton, UK
Posted on Thursday, May 4, 2023
Help us make a big green dent in the universe.
We're on a mission to drive the global renewable energy revolution, and we
need loads more people
to help us make our vision a reality.
We believe energy should be better - for you and the environment.
Octopus Energy Services is spearheading the transition to greener, cheaper energy through the installation of in-home technologies; from smart meters and EV chargers; to low carbon heat pumps, home batteries, solar, and beyond. We deliver smart energy, low carbon solutions for our customers.
We've fallen head-over-heels with
heat pumps
- which provide an ultra-efficient, reliable alternative to gas boilers. Our Business Development Executives will learn all about them at our £10m training and R&D centre to then educate our customers on these magical systems. We are utilising Octopus Energy's awesome tech power to make electric heating the smart, accessible and clean choice for every home in the UK.
At Octopus, the customer is at the heart of everything we do. As a vital point of contact for customers, our inbound customer sales support team delivers the outrageous experience Octopus Energy customers love and expect.
What you'll do
Support customers who are reaching out to us regarding their interest in a heat pump from Octopus
Manage inbound contact through various channels and respond of redirect as appropriate
Demonstrate exceptional team-working and stakeholder support skills, seamlessly ensuring all contacts points and managed with quality and speed
Provide excellent customer service during all customer, team and stakeholder interactions
Identify and communicate developments to further enhancing the customer experience
Be an advocate for low carbon products and build a bank of knowledge to be trusted as an expert in responding to the varied need of customers
Support, where needed, customer progression into and through our sales journey, supporting uptake and conversion of orders to sales
What you'll need
Be an exceptional communicator, ensuring customers feel good about each and every every conversation and are motivated to upgrade their heating system
Proven track record of excellent customer experience
Either previous customer support experience within a consultative environment or a strong passion for energy and decarbonisation
Excellent listening skills and decision making skills to ensure the best outcomes for consumers
A start up / entrepreneurial mind-set being able to adjust to change and keep up with a fast moving business A constant focus on improving and developing personally and within a business
Experience with talking to customers about their needs and the ability to manage technical interactions (supported by our technical team)
Why else you'll love it here
Wondering what the salary for this role is? Just ask us! On a call with one of our recruiters it's something we always cover as we genuinely want to match your experience with the correct salary. The reason why we don't advertise is because we honestly have a degree of flexibility and would never want salary to be a reason why someone doesn't apply to Octopus - what's more important to us is finding the right octofit!
Octopus Energy is a unique culture. An organisation where people learn, decide, and build quicker. Where people work with autonomy, alongside a wide range of amazing co-owners, on projects that break new ground. We want your hard work to be rewarded with perks you actually care about!
Visit our perks hub - Octopus Employee Benefits
If this sounds like you then we'd love to hear from you.
Studies have shown that some groups of people, like women, are less likely to apply to a role unless they meet 100% of the job requirements. Whoever you are, if you like one of our jobs, we encourage you to apply as you might just be the candidate we hire. Across Octopus, we're looking for genuinely decent people who are honest and empathetic. Our people are our strongest asset and the unique skills and perspectives people bring to the team are the driving force of our success. As an equal opportunity employer, we do not discriminate on the basis of any protected attribute. Our commitment is to provide equal opportunities, an inclusive work environment, and fairness for everyone.