Office Manager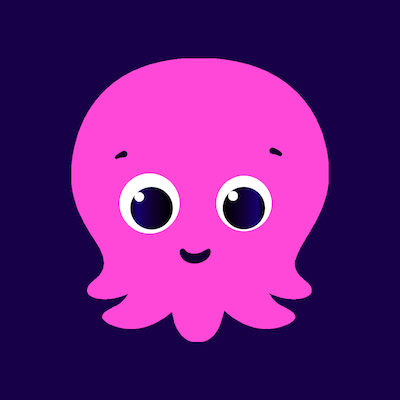 Octopus Energy US
Operations
Birmingham, UK
Posted on Sunday, April 30, 2023
Help us make a big green dent in the universe.
We're on a mission to drive the global renewable energy revolution, and we
need loads more people
to help us make our vision a reality.
Here at Octopus, we're embarking on an exciting journey with the launch of our solar value proposition. We're bringing a brand new product to the market and are growing our team across both our locations (Brighton and Birmingham). Our people are the heart of this revolution so exceptional leadership and can-do attitude will be key to our success.
We're looking for an enthusiastic individual with office management and/or operational experience based in our Birmingham office. Reporting to our Strategy & Operations (S&O) lead, you'll be responsible for the day to day running of the office, facilitate the onboarding of any new starters and support various operational projects to improve our staff's of customer's experience.
As an Operations Executive, you will be a person who is upbeat, self motivated, resilient and very well organised. You will help implement new ways to optimise the sales function and its operational tasks, coordinate the onboarding of new joiners and bake the Octopus culture into the everyday life at our Birmingham office.
What you'll do
Help create a one team environment, by living and promoting our vision and values
Be accountable for a number of diverse tasks including office and events management, new joiners onboarding, sales team admin tasks and any ad hoc projects to drive growth or improve the customer experience
Support the teams by collating information, supplying data and ensuring reports are kept to date
Undertake any project / trial work given by the business
Support the Sales Managers with the day to day running of the office, including Health & Safety, office stationery and supplies and any initiatives to make them a great place to work
Lead by example and liaise with our Engagement Lead to promote the Octopus culture and ways of working
What you'll need
Previous project management experience by being able to demonstrate your ability to coordinate multiple work streams at any one time
Knowledge of using G-Suite (Google docs, sheets & slides)
Excellent numeric, verbal and written communication skills
The ability to build and maintain excellent working relationships
A self-starter attitude to actively drive your own roadmap and to-do list
A start up / entrepreneurial mind-set, and being able to adjust to change and keep up with a fast moving business
Why else you'll love it here
Wondering what the salary for this role is? Just ask us! On a call with one of our recruiters it's something we always cover as we genuinely want to match your experience with the correct salary. The reason why we don't advertise is because we honestly have a degree of flexibility and would never want salary to be a reason why someone doesn't apply to Octopus - what's more important to us is finding the right octofit!
Octopus Energy is a unique culture. An organisation where people learn, decide, and build quicker. Where people work with autonomy, alongside a wide range of amazing co-owners, on projects that break new ground. We want your hard work to be rewarded with perks you actually care about! We won best company to work for in 2022, on Glassdoor we we're voted 50 best places to work in 2022 and our Group CEO, Greg has recorded a podcast about our culture and how we empower our people
Visit our perks hub - Octopus Employee Benefits
If this sounds like you then we'd love to hear from you.
Studies have shown that some groups of people, like women, are less likely to apply to a role unless they meet 100% of the job requirements. Whoever you are, if you like one of our jobs, we encourage you to apply as you might just be the candidate we hire. Across Octopus, we're looking for genuinely decent people who are honest and empathetic. Our people are our strongest asset and the unique skills and perspectives people bring to the team are the driving force of our success. As an equal opportunity employer, we do not discriminate on the basis of any protected attribute. Our commitment is to provide equal opportunities, an inclusive work environment, and fairness for everyone.