Innovation Manager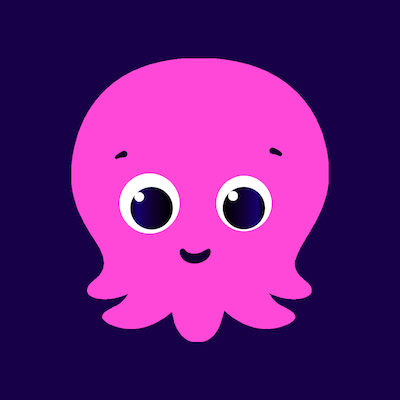 Octopus Energy US
Administration
Milan, Italy
Posted on Wednesday, April 26, 2023
Our mission is to bring cheaper, green power to customers across the country and shake up the market in Italy
Octopus Energy entered the Italian market in November 2021 with the acquisition of the energy retailer SATO Luce e Gas, which is now rebranding as Octopus Energy Italia and is on a mission to bring cheaper, green power to customers across the country and shake up the market. Octopus Energy Italy is targeting 1 million Italian energy accounts by 2025 (5% of the market) and is now in a start-up phase which means that you will be able to shape the future of energy in Italy from day one.
We're providing a better experience for our customers through transparency, honesty and simplicity. We want to do better for the planet, through real long-term investment in renewable generation and a low CO2 future and better for our customer's wallets with fair and affordable plans. We're revolutionising what's possible in energy, through our proprietary platform and custom-built stack, cloud-based billing and sophisticated use of data science. We are relentlessly focused on customer satisfaction and cherish the reward of receiving tremendous reviews from our customers.
This is an exciting and broad role that provides the opportunity to work closely with all parts of our business. Alongside our Country Head, you will feel like you own a mini start-up, where you'll be encouraged to own what you do, think big and challenge yourself and the business on what the best course of action is.
You will own the creation of innovative investment opportunity that can deliver value to investors through the integration of Octopus Technology and Octopus' retail Customers, working closely across functions to ensure there's alignment and project manage the delivery of these.
What you'll do
Work with the Country Head the global Investment Team and the local Retail Business Team to establish which propositions we want to explore and validate, in line with our company strategy
Establish the commercial opportunity; size up the potential market opportunity, define a specific financial model, set an initial strategy and validate this
Own the business case, set the key performance targets for the investment and measure against these
Scope and establish the end to end customer journey, in conjunction with the relevant teams
Build an MVP; in collaboration with the relevant teams, and start testing the proposition with customers and investors.
Project manage cross-functional teams to design, deliver and scale the investment.
Drive, track and iterate the proposition to find market and investment fit.
Periodically report and discuss with the business key insights, performance, risks, opportunities and blockers
What you'll need
Experience establishing, validating and building new propositions for investment.
Exceptional influencing skills and the ability to craft and present digestible content to senior stakeholders.
A self-starter who will own what they do and work independently, whilst building amazing relationships with other team members.
A strong commercial mind, with the ability to establish the business case and to make clear recommendations on what to invest in and what to end.
The ability to think strategically - understanding the industry, business and investment dynamics - whilst also being able to deliver the detail, either yourself or through other teams.
Ability to project manage/drive forward a wide array of technical and non-technical workstreams and team members.
Relevant experience in the Renewable Community (CER) and solar PV rooftop sector would be helpful but not critical; the appetite to quickly understand new concepts and markets is more important.
A friendly, open minded and collaborative person who enjoys the challenge of new projects and ideas, and is comfortable with changing direction and priorities.
Why else you'll love it here
Octopus Energy is a unique culture - An organisation where people learn, decide, and build quicker. Where people work with autonomy, alongside a wide range of amazing co-owners, on projects that break new ground. We want your hard work to be rewarded with perks you actually care about!
Flexible working environment - genuine work life balance here, we treat you as a human, and do our best to make work and life merge smoothly together
Relaxation - we don't count your holidays here, we work hard, and so we know you need to play hard as well (within reason of course)
Equity Options Scheme - you own your own part of the business, share options in the whole Octopus Energy Group so we all work together towards success
Office culture - have a certain tech requirement? We'll do our best to get it. Weekly on a Friday we all get together (this happens virtually too) for company updates and drinks - we call it Family Dinner
Your development is important - we support and help with development including internal and external courses, learning, study support etc, all bespoke to you