Pricing Admin Analyst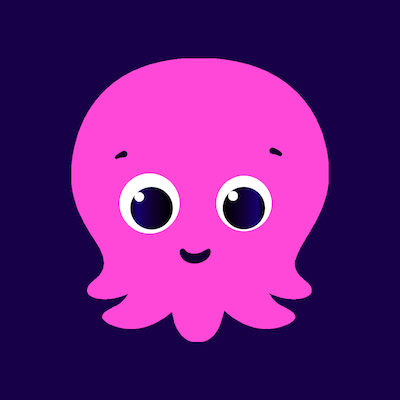 Octopus Energy US
IT
London, UK
Posted on Friday, April 21, 2023
What we do.
Electric Car Leasing
Why we do it.
Greener. Fairer. Future.
In response to continued, rapid growth in our EV leasing business, we're expanding our Pricing team. This team provides key inputs for the pricing of our rental products, supporting new product development opportunities and maintaining pricing and residual values (RVs) on our quotation systems.
Your main focus will be on maintaining pricing models and delivering regular monthly pricing related routines.
You'll need unconventional thinking, a healthy dose of intellectual curiosity and a passion for finding and implementing novel solutions.
We pride ourselves in providing a remarkable, high quality, customer centric, industry leading service and this pricing role is key in providing support in our mission to make it seamless for individuals and businesses to make the transition to zero-carbon driving.
What you'll do...
Provide support and coverage of regular data update routines
Escalation and resolution of pricing and RV data queries from our teams
Keep up to date with new and used car industry news.
Ensure monthly RV data changes are made and key points shared with the team effectively.
"Insight" competitive benchmarking survey support and analysis
Support the planning, preparation, and implementation of periodic RV reviews
Recommend process improvements for the RV reviews
Work with the Service, Maintenance and Repair (SMR) team in pricing improvement activities
Provide quotations for new models and related requests from procurement and sales
Support data analysis and initiatives by our Data Scientist
Analyse and evaluate trends in the used and new vehicle markets
Provide ideas and support on pricing model development
What you'll need...
Familiarity with Microsoft products such as Excel, Word, Powerpoint and also Google Suite
An understanding of vehicle data sets and experience in residual value forecasting and pricing activities would be beneficial, ideally within the automotive leasing industry
To understand the dynamics of the new and used vehicle markets
The ability to work with large and complex datasets using tools like Excel, data manipulation, SQL etc.
A strong analytical background
Excellent presentation skills and ability to 'bring data to life' and provide insight
Ability to communicate appropriately when dealing with different stakeholder groups
Heightened commercial awareness gained in a commercial organisation
Why else you'll love it here
Wondering what the salary for this role is? Just ask us! On a call with one of our recruiters it's something we always cover as we genuinely want to match your experience with the correct salary. The reason why we don't advertise is because we honestly have a degree of flexibility and would never want salary to be a reason why someone doesn't apply to Octopus - what's more important to us is finding the right octofit!
Octopus Energy is a unique culture. An organisation where people learn, decide, and build quicker. Where people work with autonomy, alongside a wide range of amazing co-owners, on projects that break new ground. We want your hard work to be rewarded with perks you actually care about! We won best company to work for in 2022, on Glassdoor we were voted 50 best places to work in 2022 and our Group CEO, Greg has recorded a podcast about our culture and how we empower our people
Visit our perks hub - Octopus Employee Benefits
If this sounds like you then we'd love to hear from you.
Studies have shown that some groups of people, like women, are less likely to apply to a role unless they meet 100% of the job requirements. Whoever you are, if you like one of our jobs, we encourage you to apply as you might just be the candidate we hire. Across Octopus, we're looking for genuinely decent people who are honest and empathetic. Our people are our strongest asset and the unique skills and perspectives people bring to the team are the driving force of our success. As an equal opportunity employer, we do not discriminate on the basis of any protected attribute. Our commitment is to provide equal opportunities, an inclusive work environment, and fairness for everyone.