Domestic Electrician - ECO team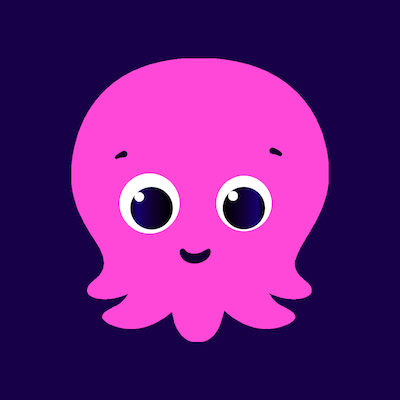 Octopus Energy US
United Kingdom
Posted on Sunday, April 16, 2023
Help us make a big green dent in the universe.
We're on a mission to drive the global renewable energy revolution, and we
need loads more people
to help us make our vision a reality.
This role is remote with daily travel to customer homes. Ideal candidates would be based between Reading and Newcastle.
We believe energy should be better - for you and the environment.
We're spearheading the transition to greener, cheaper energy through the installation of in-home technologies; from low carbon heating through to Insulation. Utilising Octopus' awesome tech power, we deliver smart energy solutions for our customers.
As the face of the company, our diverse, industry-leading field force delivers the same outrageous experience Octopus customers love and expect.
Octopus Energy ECO deliver installation programs with a core focus on minimising disruption to the customer and initiatives for continuous improvement programs.
What you'll do
Assist or insulation crews working at customers' properties, whilst maining top-notch electrical safety.
Coordinate and oversee working on the safe removal of electrical outlets and then reinstatement, once the homes insulation is completed
Provide outstanding customer service - customers are at the heart of everything we do at Octopus!
You'll be part of a team, working collaboratively with your peers to deliver awesome solutions that are right for you and your customers
What you'll need
You'll be a fully qualified electrician with post-qualification work experience
You'll be competent in varied electrical installations
Ability to review and challenge technical issues found on site
as well as an awareness of electrical guidance and regulations
Domestic electrical installation experience is essential
Electrical installation design/fault find knowledge
Building make-up knowledge
Previous experience within MCS accredited organisation is an advantage
18th or 17th Edition desirable but not essential
Why else you'll love it here
Wondering what the salary for this role is? Just ask us! On a call with one of our recruiters it's something we always cover as we genuinely want to match your experience with the correct salary. The reason why we don't advertise is because we honestly have a degree of flexibility and would never want salary to be a reason why someone doesn't apply to Octopus - what's more important to us is finding the right octofit!
Octopus Energy is a unique culture. An organisation where people learn, decide, and build quicker. Where people work with autonomy, alongside a wide range of amazing co-owners, on projects that break new ground. We want your hard work to be rewarded with perks you actually care about! We won best company to work for in 2022, on Glassdoor we were voted 50 best places to work in 2022 and our Group CEO, Greg has recorded a podcast about our culture and how we empower our people. We've also been placed in the top 10 companies for senior leadership
Visit our UK perks hub - Octopus Employee Benefits
If this sounds like you then we'd love to hear from you.
Studies have shown that some groups of people, like women, are less likely to apply to a role unless they meet 100% of the job requirements. Whoever you are, if you like one of our jobs, we encourage you to apply as you might just be the candidate we hire. Across Octopus, we're looking for genuinely decent people who are honest and empathetic. Our people are our strongest asset and the unique skills and perspectives people bring to the team are the driving force of our success. As an equal opportunity employer, we do not discriminate on the basis of any protected attribute. Our commitment is to provide equal opportunities, an inclusive work environment, and fairness for everyone.