ECO Specialist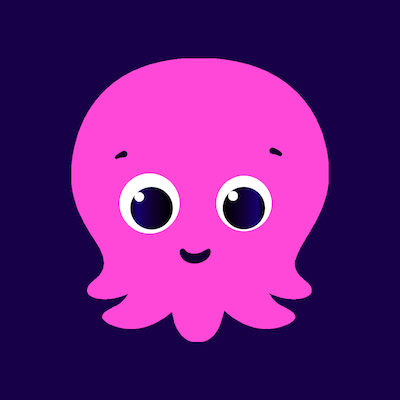 Octopus Energy US
United Kingdom · Remote
Posted on Thursday, April 13, 2023
Help us make a big green dent in the universe.
We're on a mission to drive the global renewable energy revolution, and we
need loads more people
to help us make our vision a reality.
This is an exciting new role to join Octopus Energy ECO!
We are looking for someone with good ECO Knowledge to join one of a variety of roles we have available. These roles will help us to deliver our ECO Obligation at the best value possible. We are super passionate about the work we do here at Octopus and are excited to be growing the team!
You'll be providing valuable support to the wider team on all things ECO. These could range from submission processes through to installation measure knowledge, as well as Ofgem and BEIS guidance. Not only that, but you will get to learn loads from a Utilities point of view by joining one of the fastest growing ECO Teams in the UK.
This is a hybrid role; however, you will be required to attend an on-site meeting once every quarter.
What you'll do
Provide expert knowledge to the wider team on ECO matters.
Analyse incoming ECO queries that we get, highlighting any trends that are in guidance.
Learn from a Utilities point of view and add to the wider team who share information and learning, thus working closely together.
Keep informed of any Ofgem updates or BEIS updates and work with the wider team in updating documentation.
Supporting the Submissions team with misrepresentation, duplicates, and supplier onboarding and contacting other utilities and presenting information to them
Record minutes of meetings attended.
What you'll need
A Good knowledge of ECO with at least one year's experience.
Great communication skills and be a real team player.
Experience of handling ECO queries and providing support to others.
Excellent Microsoft skills and comfortable with IT.
The ability to read and understand complicated guidance and simplify for the wider teams.
Why else you'll love it here
Wondering what the salary for this role is? Just ask us! On a call with one of our recruiters it's something we always cover as we genuinely want to match your experience with the correct salary. The reason why we don't advertise is because we honestly have a degree of flexibility and would never want salary to be a reason why someone doesn't apply to Octopus - what's more important to us is finding the right octofit!
Octopus Energy is a unique culture. An organisation where people learn, decide, and build quicker. Where people work with autonomy, alongside a wide range of amazing co-owners, on projects that break new ground. We want your hard work to be rewarded with perks you actually care about! We won best company to work for in 2022, on Glassdoor we were voted 50 best places to work in 2022 and our Group CEO, Greg has recorded a podcast about our culture and how we empower our people. We've also been placed in the top 10 companies for senior leadership
Visit our UK perks hub - Octopus Employee Benefits
If this sounds like you then we'd love to hear from you.
Studies have shown that some groups of people, like women, are less likely to apply to a role unless they meet 100% of the job requirements. Whoever you are, if you like one of our jobs, we encourage you to apply as you might just be the candidate we hire. Across Octopus, we're looking for genuinely decent people who are honest and empathetic. Our people are our strongest asset and the unique skills and perspectives people bring to the team are the driving force of our success. As an equal opportunity employer, we do not discriminate on the basis of any protected attribute. Our commitment is to provide equal opportunities, an inclusive work environment, and fairness for everyone.