Buildings Manager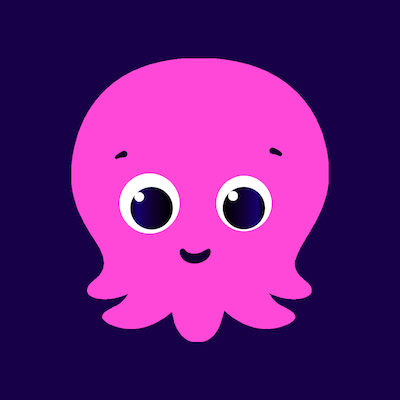 Octopus Energy US
Posted on Thursday, April 13, 2023
Help us make a big green dent in the universe.
We're on a mission to drive the global renewable energy revolution, and we
need loads more people
to help us make our vision a reality.
We are looking for a Buildings Manager to join our team and look after our designated Octopus Energy Eco sites.
Whilst our team are busy managing the government mandated ECO obligation, we need someone to look after our buildings and the workspace we use. The Buildings Manager will primarily be located at our Octopus Energy Eco Hub based in Nottingham. You'll be the first point of contact the visitors, delivery drivers and team members will meet when they arrive on site.
You'll look after the day to day running of the site, ensuring its clean, welcoming and safe. We'll also need you to occasionally travel to the other Octopus Energy Eco sites to make sure they're running smoothly too.
We will provide you with suitable training and support as well as an introduction to other Building Managers across the Octopus Network, so you're able to work as a team across all sites, although the main responsibility of this role is in Nottingham.
What you'll do
Create a welcoming site for the wide array of visitors
Provide access to the Nottingham Hub
Ensure the Health and Safety of all visitors is a primary focus
Give access to visitors and team members, and be the first point of contact for anyone attending the site
Create a well managed site by organising the necessary facilities, such as cleaning and waste management
Oversee security, fire prevention and other safety systems
Oversee contractors and inspect completed jobs
Manage occasional deliveries
Inspect the building for signs of wear and tear
What you'll need
A friendly professional manner
Good communication skills
Knowledge of buildings health & safety requirements and security practices
A practical approach with a can-do attitude
Previous experience of managing buildings or facilities would be great, but not essential, however experience in a similar role would be really beneficial
Well organised with the ability to manage multiple activities and forward plan for upcoming events
Great problem solving skills
A good eye for detail
A Full Clean Driving Licence
Why else you'll love it here
Wondering what the salary for this role is? Just ask us! On a call with one of our recruiters it's something we always cover as we genuinely want to match your experience with the correct salary. The reason why we don't advertise is because we honestly have a degree of flexibility and would never want salary to be a reason why someone doesn't apply to Octopus - what's more important to us is finding the right octofit!
Octopus Energy is a unique culture. An organisation where people learn, decide, and build quicker. Where people work with autonomy, alongside a wide range of amazing co-owners, on projects that break new ground. We want your hard work to be rewarded with perks you actually care about! We won best company to work for in 2022, on Glassdoor we we're voted 50 best places to work in 2022 and our Group CEO, Greg has recorded a podcast about our culture and how we empower our people
Visit our perks hub. What do you get? Click here
If this sounds like you then we'd love to hear from you.
Studies have shown that some groups of people, like women, are less likely to apply to a role unless they meet 100% of the job requirements. Whoever you are, if you like one of our jobs, we encourage you to apply as you might just be the candidate we hire. Across Octopus, we're looking for genuinely decent people who are honest and empathetic. Our people are our strongest asset and the unique skills and perspectives people bring to the team are the driving force of our success. As an equal opportunity employer, we do not discriminate on the basis of any protected attribute. Our commitment is to provide equal opportunities, an inclusive work environment, and fairness for everyone.