HVAC General Manager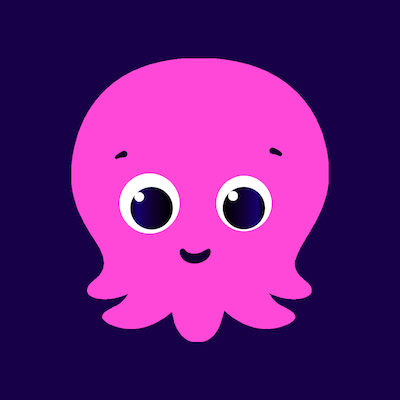 Octopus Energy US
Operations
Houston, TX, USA
Posted on Friday, April 7, 2023
Welcome to the future of energy
We are both an electricity retailer and a tech platform and we think there is no better way to address our greatest challenge, climate change, than with the combination of those two.
Through our proprietary tech platform, Kraken, we are changing the way people interact with their energy company - by making it approachable, low cost, easy-to-understand, and most importantly, 100% renewable. We've distinguished ourselves by being named 2020's Energy Provider of the Year, which highlights our commitment to exceptional customer service. In many markets we are a leading employer on Glassdoor for best places to work.
We are disrupting the HVAC industry
with our proprietary heat pump technology and innovative approach to heat pump installations in multiple markets around the world. In the U.S, we've distinguished ourselves by being named 2020's Energy Provider of the Year, which highlights our commitment to exceptional customer service. In many markets we are a leading employer on Glassdoor for best places to work.
We are looking to add an HVAC General Manager to our team to provide strategic planning, leadership, and oversight of the contractor side of the business. The General Manager will act as a client interface to provide an incredible customer experience, as well as an in-field technical expert for our Installation team. You will be responsible for developing and managing business operations within the department as well as guiding and training new and existing personnel.
What you'll do
You set strategy and goals for growth and oversee the day to day operations.
You monitor and report on operational activities, costs, and forecast data. Support other functions by providing manufacturing and financial data for preparation of efficiency/cost analysis, bids and proposals, and budgeting purposes.
You implement strategic and tactical changes to improve efficiency, reduce cost, increase sales, and ensure quality workmanship. Review dashboards and financial reports and take appropriate action.
You are significantly involved in designing processes and ways of working for our installers to create an excellent customer experience
You inspire and motivate the team to be part of our energy revolution by fostering their creativity as well as motivating them to challenge their workflows and processes and make them better every day.
You coach your team to help great people become even greater, and you create a work environment that allows craftspeople to excel, grow, and evolve
You will support technical quality management in the delivery of high quality installations and attend relevant accreditation requirements and site inspections.
You'll make sure customers have a great experience, and when things eventually do go wrong, you'll do whatever it takes to smooth things over. When necessary, you meet with customers in person.
Forecast accurate monthly and job-based project revenue and gross profit.
Drives results and accountability across team to ensure achievement of project revenue and gross profit targets. Ensures achievement of both financial and operational objectives.
Develop and maintains productive relationships with customers, general contractors, subcontractors, and suppliers.
What you'll have
Experience in leading people and the ability to inspire and excite them to create a great customer experience. You have proven experience leading teams of technicians in the field.
Confidence to be an experienced leader who can hit the ground running and get up and speed quickly in a dynamic environment, happy to take on tasks in all areas – large or small.
Minimum of 5 years of experience in a supervisory role in the HVAC trade is required.
Hands-on experience as a fully qualified HVAC professional.
In-depth knowledge on heat pump installation and sizing.
Top organization skills, the ability to keep a cool head, and are able to work under pressure
The ability to establish and work with a network quickly to deliver promptly, with a focus on quality, safety, and a positive customer experience.
Strong interpersonal skills, a keen eye for detail, and the ability to think creatively.
A proactive mindset - anticipate the needs of customers, your team, and your colleagues, and are productive in the way you work
To enjoy being on the road, visiting installers on site, and assisting tradespeople with their training and onboarding.
A passion for decarbonization! This role will be a vital part in helping us leave a big green dent in the universe.
TACL license strongly preferred, but not required.
Why else you'll love it here
Great medical, dental, and vision insurance options including FSAs.
Paid time off — we know working hard means also being able to recharge as needed, we trust our employees to get the work done and take the time they need.
401(k) plan with employer match.
Parental leave. Biological, adoptive and foster parents are all eligible.
Pre-tax commuter benefits.
Flexible working environment: you need to shift around your schedule? You do you, we genuinely believe in work/life balance.
Equity Options: every Octopus employee owns part of the business. We're a team, working together towards huge goals. Every person is crucial to our success, you should be rewarded as such.
Modern office or co-working spaces depending on location.
If this sounds like you then we'd love to hear from you.
Studies have shown that some groups of people, like women, are less likely to apply to a role unless they meet 100% of the job requirements. Whoever you are, if you like one of our jobs, we encourage you to apply as you might just be the candidate we hire. Across Octopus, we're looking for genuinely decent people who are honest and empathetic. Our people are our strongest asset and the unique skills and perspectives people bring to the team are the driving force of our success. As an equal opportunity employer, we do not discriminate on the basis of any protected attribute. Our commitment is to provide equal opportunities, an inclusive work environment, and fairness for everyone.