Marketing & Events Manager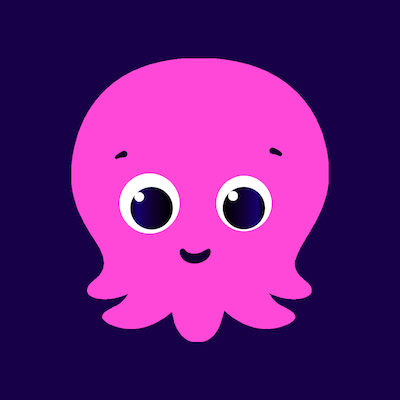 Octopus Energy US
Administration, Marketing & Communications
New York, NY, USA
Posted on Thursday, March 30, 2023
Welcome to the future of energy
We are both an electricity retailer and a tech platform and we think there is no better way to address our greatest challenge, climate change, than with the combination of those two.
Through our proprietary tech platform, Kraken, we are changing the way people interact with their energy company - by making it approachable, low cost, easy-to-understand, and most importantly, 100% renewable. We've distinguished ourselves by being named 2020's Energy Provider of the Year, which highlights our commitment to exceptional customer service. In many markets we are a leading employer on Glassdoor for best places to work.
About Kraken Flex
The energy industry is undergoing the largest transformation since industrialization at an unprecedented rate of change and we are positioning ourselves to be at the heart of that change.
Our aim is to be the leading global provider of solutions that enable customers to release £30bn of value per annum from distributed energy resources (DERs). We are building a Software as a Service (SaaS) subscription business with a global addressable market of £2.4 billion per annum, by digitally connecting hundreds of thousands of DERs with energy markets.
We have already attained a market leading position and KrakenFlex is a recognized thought leader and innovator in the industry. Our efforts have not gone unnoticed and we are pleased to announce that we now have the full support and backing of Octopus Energy Group, an award-winning UK energy supplier and EnTech pioneer, who shares our passion and values.
As we enter the stage of rapid commercialization and customer growth, we are now looking for a passionate marketing individual to help develop our brand and extend our global reach.
This will include organizing and running events, award nominations, as well as being an integral part of the team coordinating on collateral and ensuring consistency of our brand. You will be empowered to help at every level of our organization; working collaboratively with our senior leadership and management teams, and across our business development, delivery and technical teams to design and deliver customer oriented propositions that exponentially grow our client base and market share.
What you'll do
Leading event coordination for global conferences - including, but not limited to: budget, timelines, stand logistics, speaking engagements
Identify and develop value proposition for different geographies and markets, and be able to tailor offering depending on the stakeholders specific needs
Ability to write and submit award proposals and speaking opportunities for KrakenFlex, ensuring our USP is understood and clearly communicated
Be able to liaise confidently with external stakeholders and negotiate
Be able to produce competitor analysis for different markets, and provide insights into how to position KrakenFlex
Be able to develop content; thought leadership, email campaigns, external collateral to a high standard
Understand the importance of RoI of campaigns and be able to articulate the business case for pursuing initiatives
Report directly into SLT and be able to take complex problems and distil them into simple outputs
What you'll need
Previous experience in a B2B marketing role
Event planning and logistics experience, preferably conferences and trade shows
Knowledge of energy markets (preferred, not essential)
Excellent communication skills showing the ability to summarize complex problems and recommend concise plans of action
Eye for detail, with a very clear and organized approach to managing events and logistics
Ability and willingness to travel frequently
Why else you'll love it here
Great medical, dental, and vision insurance options including FSAs.
Paid time off — we know working hard means also being able to recharge as needed, we trust our employees to get the work done and take the time they need.
401(k) plan with employer match.
Parental leave. Biological, adoptive and foster parents are all eligible.
Pre-tax commuter benefits.
Flexible working environment: you need to shift around your schedule? You do you, we genuinely believe in work/life balance.
Equity Options: every Octopus employee owns part of the business. We're a team, working together towards huge goals. Every person is crucial to our success, you should be rewarded as such.
Modern office or co-working spaces depending on location.
Wondering what the salary for this role is? Just ask us! When on a call with one of our recruiters it's something we always cover as we genuinely want to match your experience with the correct salary. The reason why we don't advertise is because we honestly have a degree of flexibility and would never want salary to be a reason why someone doesn't apply to Octopus - what's more important to us is finding the right octofit!
If this sounds like you then we'd love to hear from you.
Studies have shown that some groups of people, like women, are less likely to apply to a role unless they meet 100% of the job requirements. Whoever you are, if you like one of our jobs, we encourage you to apply as you might just be the candidate we hire. Across Octopus, we're looking for genuinely decent people who are honest and empathetic. Our people are our strongest asset and the unique skills and perspectives people bring to the team are the driving force of our success. As an equal opportunity employer, we do not discriminate on the basis of any protected attribute. Our commitment is to provide equal opportunities, an inclusive work environment, and fairness for everyone.