MBA Business Development Fellow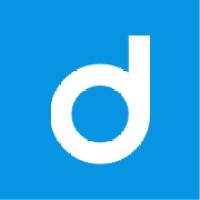 Dollaride
Sales & Business Development
Brooklyn, NY, USA · Remote
Posted on Friday, March 4, 2022
Dollaride is a mobility company for communities underserved by public transit. We use data intelligence to help businesses solve public transit gaps and we specialize in building technology that supports micro-transit routes in the highest need areas in NYC. Inspired by the 'dollar vans' in NYC, an informal network of shuttles, Dollaride is dedicated to improving shared transportation opportunities.
Pitch deck: https://docsend.com/view/y5igqfcf43qe9j6f
New York Times article: https://nyti.ms/2yey8Dn
Dollaride is currently creating corporate-sponsored micro-shuttle services that will provide commuters with a reliable and safe mass transit option. Through these services, Dollaride seeks to reduce single-occupancy vehicle usage (i.e. reduce vehicle miles traveled, VMT) and promote public transit usage.
Position Description
The Business Development Fellowship will be focused on creating strategies to secure partnerships with large employers based on learned needs and values gleaned from research. These large organizations will be looking to:
Improve their overall brand appeal
Increase customer-base with marketing/advertising opportunities on shuttle vehicles
Gain exposure to the transit riders, community and partners using Dollaride's service
Create direct transportation services for their staff and/or customers
The role of this fellowship will require a variety of strategic tasks that focus on using internal and external data to identify partnership opportunities. This role will also include creating business plans, analyzing product opportunities, and supporting active partnerships. During the course of this internship, interns will work directly with Dollaride's Head of Business Development and will also collaborate with the product, tech, and operations teams.
*Some of your tasks will include: *
Researching partnership opportunities with large organizations
Identifying process improvements for acquiring and engaging partners
Data analysis, evaluation, and implementation
Creating executive summaries and presentation decks
Sourcing potential partners
Supporting established partnerships
Qualifications
Bachelors degree (MBA, MBA-candidates preferred)
2+ years of professional work experience
*You are someone who: *
can work productively in an often ambiguous setting.
is creative and willing to share ideas openly.
is passionate about supporting underserved communities.
has excellent communication skills. You pose questions with clarity, explain your reasoning concisely, pick the right graph to tell a story, and can create brief, insightful reports with a touch of artistry.
learns quickly, can investigate and solve unforeseen challenges with creativity and structure, and can do so independently.
shares Dollaride's core values of supporting transit equity, accessibility, and understands the importance of finding solutions to transit deserts.
is a self-starter and eager to invest in your personal and professional growth. You are able to take the lead on projects with minimal supervision.
has experience with the following tools (e.g. G-Suite, Microsoft Office, Hubspot/Salesforce, Slack, Zoom)
Eligibility
To be eligible for the Fellowship program, you must be at least one of following:
A New York State resident attending or having attended any college or university, regardless of location, within the last 12 months;
An out-of-state student attending or having attended a college or university located in New York State within the last 12 months;
A New York State resident who is 16- to 24-years of age participating in an energy-related work preparedness training program such as Board of Cooperative Educational Service (BOCES), technical high schools, AmeriCorps NCCC, the Excelsior Conservation AmeriCorps, or a NYSERDA-funded Career Pathways program. Applicant's eligibility in this category will be reviewed on a case-by-case basis;
New York State resident military veteran; or
A New York State resident who is a resident of a disadvantaged community or a member of a priority population and who has been asked by an employer to apply to the Clean Energy Internship Program.
We believe in Equal Opportunity
Dollaride is an equal opportunity employer and values diversity at our company. We do not discriminate on the basis of race, religion, color, national origin, gender, sexual orientation, age, marital status, veteran status, or disability status.